With Wave you can activate a Swipe gesture to interact with your computer; cycle between slides, change desktops or control your music. Additionally you can use the Swipe gesture to control any keyboard shortcut you desire.
To activate the Swipe gesture click the icon for the middle button in the application and select the actions you want the Swipe gesture to perform. You can select one action for a Left Swipe and another one for a Right Swipe.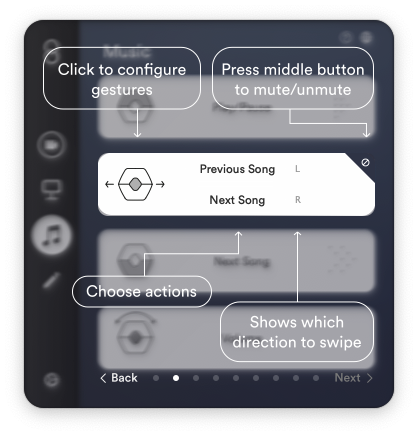 To perform a Swipe gesture you keep your hand in front of you and simply swipe your hand. either to the right or to the left.
Note that if you press the Middle button you can mute/unmute the Swipe gesture.