Make sure Bluetooth is turned on in your computer.
Open the Wave for Work application (download here for macOS or Windows 10).
Turn Wave on by pressing its Middle button once.
Select "Wave" from the list of devices.
Press Connect.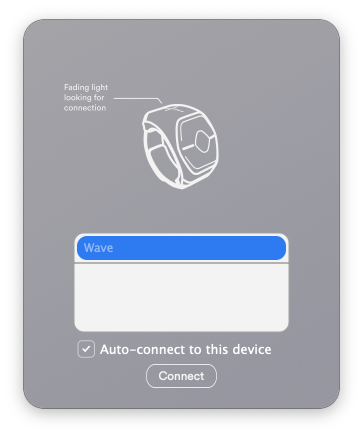 Auto-connect feature
Next time you turn Wave on it will automatically connect to your computer if you have this feature enabled.
In order to disable the auto-connect feature head over to settings (gear icon in the lower left corner) and deselect "Autoconnect Wave".