Wave
This is where you connect Wave, up to two Waves at a time. When Wave is connected to Softwave you can access Wave's configuration panel by pressing the gear icon, configure Standalone mode and Wavefront and see Wave's battery status.


Preset Bank
The preset bank holds the presets you're working with at any given time. Create or delete presets, save your preset bank, or load in new ones.


Preset
Each preset can be configured individually. Give it a descriptive name, add a VST or Audio plugin to it, change between Relative and Absolute mode and set MIDI Channel and/or Program change.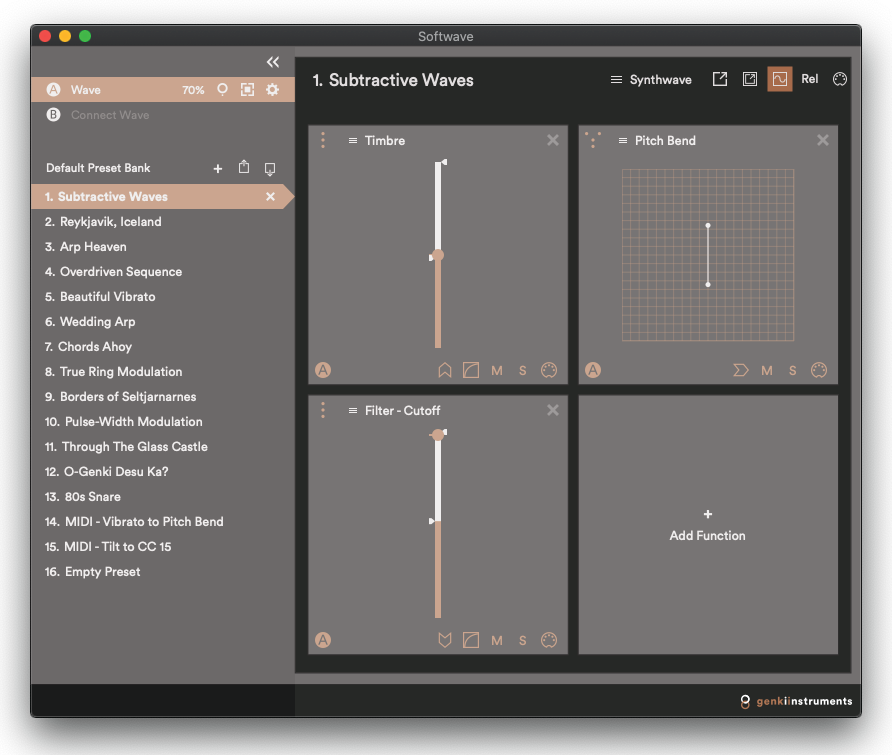 Functions within a preset
Add functions to your preset and customize them; the movement and output range, movement direction and curve, mute, solo and add CC values, notes or key commands.